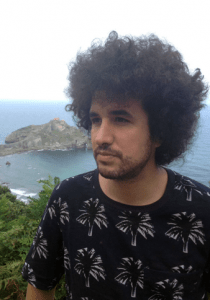 HEALTHCARE
One of the sectors where 3D printing makes the most sense is in the world of health. Each patient is different and to be able to provide customized solution is a great advance, since it allows reducing times and costs, if applied correctly, improving the quality of service. I have participated in medical projects such as the design of an operation guides or laboratory tools such as a cell crusher. The main problem is ignorance of the legislation and procedures regulated by the CE & FDA in 3D printing. As these are novel techniques, it's easy to find people who, due to ignorance, carry out irregular processes, putting the patient's safety at risk. To avoid these situations I have had to acquire knowledge of biomaterials , FDA and CE regulation among other things.
3D PRINTING
It has been a long time since 3D printing became my passion and profession . Thanks to all this accumulated experience, I've been able to work and teach in many different areas. For example, to carry out training at the COAC (College of Architects of Catalonia) to teach 3D printing applied to Architecture. Or even work with prestigious doctors to apply this technology to different clinical procedures.
PRODUCT DESIGN
The combination of knowledge in 3D printing and CAD tools has allowed me to build all kinds of interesting projects. I've been part of the development of a giant 1 cubic meter 3D printer and a high resolution 3D printer (SLA), among other things. I've advised and designed parts of an assembly line to reduce costs, I've restored objects by applying 3D techniques that were ordered, I've designed trophies for an awards ceremony or even designed lamps. The ability to understand the operation of 3D printing, knowledge of electrical circuits , design and materials allows me to apply the solution as the sum of different points of view.
TECHNICAL ADVICE
With several years of experience in the 3D printing sector, I've had the possibility to work and study all current 3D technologies . There is no better technology than another, each one has its purpose. Keep in mind that each technology has its process of use or workflow and this varies a lot of the time of use and manufacturing costs. Knowing the smallest detail and the full range has helped me to advise multinationals on how to apply 3D printing. As for example in the metallurgy AMES Group, where I conducted a seminar on 3D printing with photosensitive resins.
01 Apr
Training: Materialise

Herramientas 3D para aplicaciones healthcare (2019)
3-MATIC use
MIMICS use
Surgical guides design
Osseointegration Plate Design
01 Apr
Training: D2P

3D tools for healthcare applications (2018)
DICOM treatment with CE & FDA approval
Bone segmentation
Soft tissue segmentation
Dental segmentation
01 Mar
Training: MIT (xPro)

Additive Manufacturing for Innovative Design and Production (2018)
FINAL GRADE: 9,8 / 10
Operation, times and costs of all 3D printing technologies
Metal printing
Generative design & lattice structures
Workflows y real costs
01 Jan
GRUPO MASTERTEC

Business group, Barcelona (2018)
Project manager:
3D printing for healthcare
3D printing for industry - architecture
3D scanning and metrology
01 Jan
Ikigai 3D

CEO & Founder, Barcelona (2018)
3D printing advisor:
3D applications within the company
Workflows
Product enhancements
Product development
Investments & amortizations
01 Mar
Teacher
3D printing teacher, Barcelona (2017)
Architecture:
SERT school - Official College of Architects of Catalonia (COAC)
Education:
Blanquerna Fundation - Institution of higher education integrated in theRamon Llull University 
Industry:
3D and CNC printing for production - Business and private
01 Jan
Boloberry
STARTUP, Barcelona (2017)
Product design:
Giant FFF 3D printer (1m cubic)
CNC milling machine
Scalable wall plotter
Production:
Organization and Production Management
3D specialized teacher
01 Jan
Presolid
STARTUP, Barcelona (2015-2016)
Product Design:
ResinCAT: SLA - DLP 3D PRINTER (Resin)
Prusa PTS: FFF 3D Printer (Filament)
Production:
Workshop administration
Specialized technical service
01 Jan
Master: Biomedical Engineering
UB & UPC, Barcelona (2013-2015)
Final project: Robot for assisted rehabilitation (Control System)
Biology and physiology knowledge
Investigation and development
Design, installation and maintenance services of medical equipment
01 Jan
Publications: ENGINY EPS
Publication 1: Control system using LABVIEW
Publication 2: Programming an accelerometer using VIRTUAL INSTRUMENTATION
01 Jan
Bachelor: Industrial Technical Engineering
UIB, Palma de Mallorca (2009-2013)
Final project: Analog telephone call discriminator (Functional prototype)
Industrial Electronics Specialty, circuit design
Automation and Robotics
Programming and image processing: MATLAB, C++, Asembler, Labview
01 Jan
Training: San Fernando
Military school, Madrid (2006-2008)
Planning, setting goals and objectives
Seriousness and discipline
Effort and sacrifice
01 Jan
Federated sport
Balearic Rugby Team
Balearic Soccer School Team
Teamwork
Effort
Overcoming
view more...